Search Engine
Optimization
SEO Services That Get Results
Connect With Customers. Build Trust. Generate Leads. Grow Sales.
Game Changing Professional SEO Services
Creating a website is crucial for any business, but just having the site is only half of the online battle. Your site also needs to appear at the top of search results to be discovered by the right people (targeted customers). SEO, or search engine optimization, can make that all happen.
Every website is different and all of my SEO plans are customized to fit your needs. I will implement a content strategy, build high-quality back-links, analyze your results, and adjust accordingly — all while reporting your results weekly.
Whether you need a small business SEO strategy, you're looking to grow local search results, or you're interested in scaling a franchise, I can develop a custom plan for your business.
My SEO Services Are Designed To Deliver!
Actual Client Case Study Example of My SEO Efforts
Below are two videos regarding my SEO services. The video on the left, explains what I all do when taking on a client – but more importantly shows actual Google Analytics results. Showing what has happened with their traffic since starting search engine optimization with me. The video on the right, shows the actual reports that are sent to the clients weekly – so they are able to see where each keyword is ranking. Giving them the details on any movement, and help them make decisions on any kind of changes they may want.
My Process
Great search engine optimization requires more than just adding keywords to a page. SEO is a process. It takes time and plenty of research to find what connects with your audience in order to achieve success in the organic search results. That's why my SEO process starts with you. You know your business best and your goals will act as the driving force behind your SEO strategy.
So before we start any work, I take the time to get to know you and your business. By learning more about your audience, business model and competition, I can work more effectively to develop a customized search engine optimization strategy tailored to your exact needs.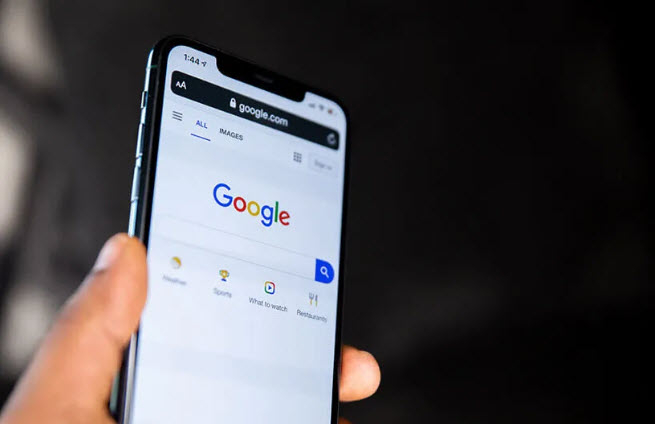 Get a FREE audit to see what you need and how I can help!

Ready To Partner With Me?
Keyword Research & Assessment
Keyword Mapping & Meta Data Writing
Content Tweaks & Keyword Saturation
Directory & Citation Building
Data Analysis - Using Specialized Tools
On-Page Optimization
On-page SEO is more than just meta data and keywords. It's about matching user intent to content that connects. I identify the most valuable keywords for you and place them on the right pages of your website. I break it down into two main areas; informational seeking and purchase intent. Purchase intent keywords get mapped to related sales and product pages while informational seeking keyword phrases get used for content creation including blog posts, videos, and more. The keyword analysis process helps me build up your website's organic search rankings and turn visitors into leads.
Without an in-depth understanding of the technical side of your website, those 'big items' might not even be seen by search engines, hurting your chances to rank your services and products.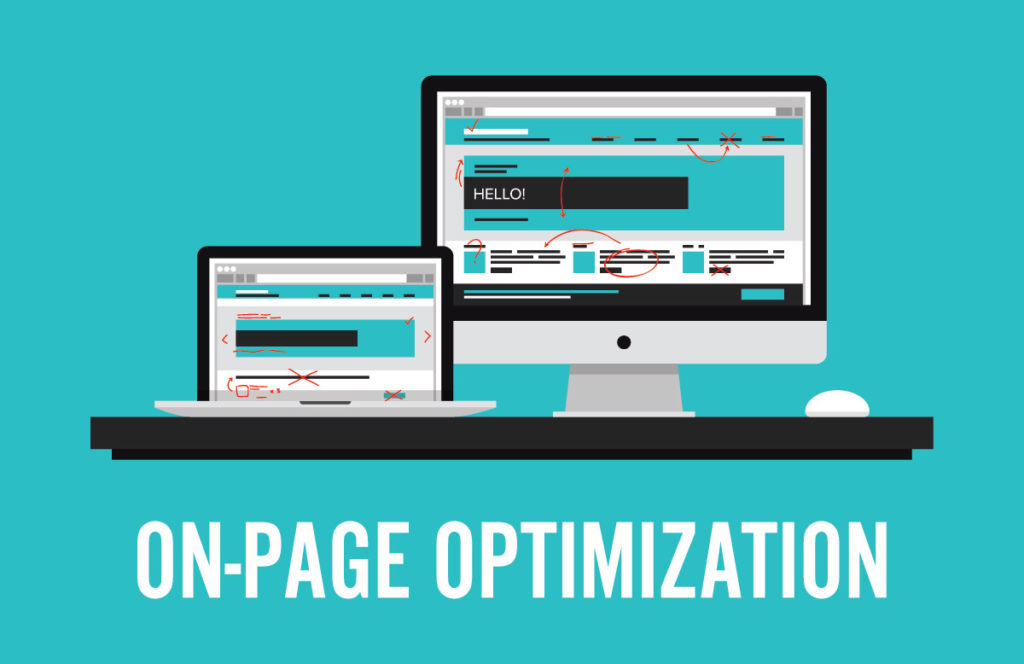 All too often when I take on a new client, I uncover technical SEO issues that have been blocking all our clients' hard work for years. Often times it's the simplest mistakes that cause the biggest problems – from blocking Google, broken links, to duplicate content issues.
The specific approach to SEO is going to vary from site to site, at the same time, the methods are generally going to fall along the same lines. Adding on-site content. For example, Services pages, FAQ pages, About pages, and blog posts all provide opportunities to add natural and relevant target keywords.
I have worked with some of the most complex sites. My experience and expert knowledge has allowed me to fully optimize website structures and frameworks so that it starts to deliver results.
Off-Page Optimization
Unlike On-page SEO optimization, Off-page SEO refers to activities you can perform outside the boundaries of your website. Some of the most important activities are:
Business Citations (Consistent NAP)
Link Building (Back links)
Guest posts on high ranking sites
Off-page SEO simply tells search engines what others think about your site. For example, if you've got a lot of valuable niche or industry related links pointing to your pages, search engines will assume that you've got great content – the type that provides value for users.
People only reference and share content they like. Even in a brick-and-mortar business, if your product is helpful and affordable, you'll get a lot of referrals from your current customers. Search engines realize this, and will push up your listing in the rankings because of this.
Off-page SEO is as important as on-page SEO factors. To have a successful SEO optimization, both should be done. In the past, it was still easy to rank by building spammy links on industry non-related websites. But, after the Google penguin and panda updates, its much more difficult.
By applying these Off-Page Seo tactics, you can boost the ranking of your website, be noticeable and drive more traffic to your website, which usually means MORE SALES. Off-page SEO factors are as important as on-page SEO factors. To have a successful SEO optimization, both should be done. However, this process is time consuming one and requires wide knowledge.
As mobile searches continue to dominate the market, being found locally has become increasingly important.
People searching for a product or service on their phone are often looking for something nearby. If you want to do business in your local community, being found at the moment someone is looking to purchase can be the single deciding factor on whether or not you win the business.
I can help you optimize your website for local buyers, add your business to online directories that matter to your audience, claim and optimize your Google My Business page, and work to get you reviews that provide the social proof searchers look for when selecting a business.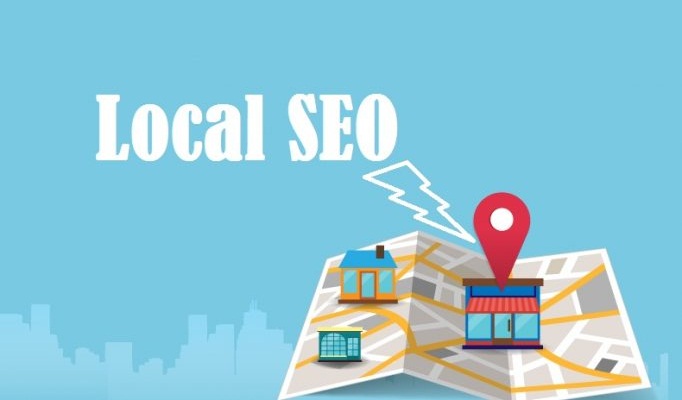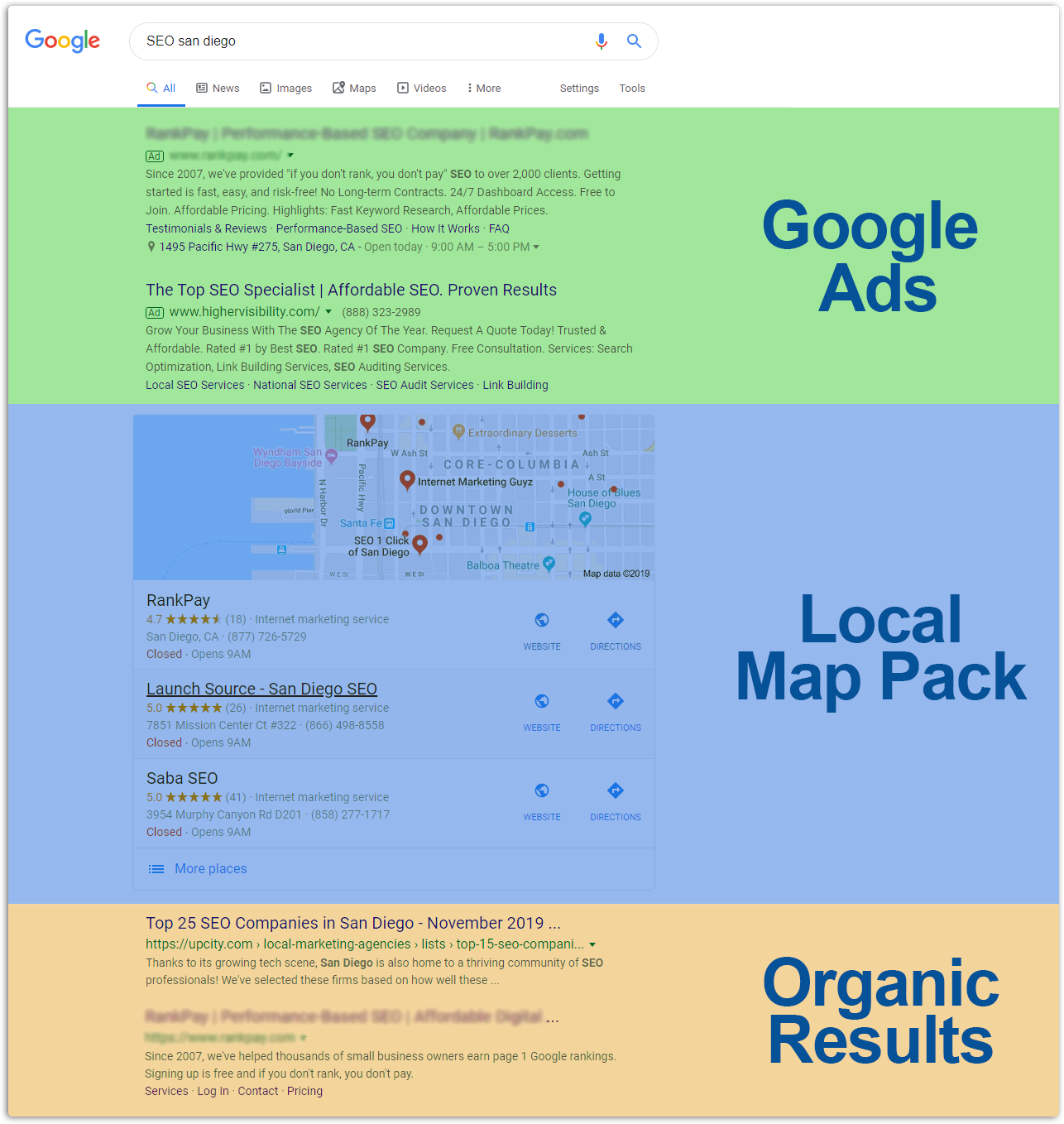 The Google Map Pack is a set of three local businesses that Google shows whenever someone searches for a local service or product.
Because it's such a prominent feature, and has easy click-to-call functionality, it's can have a powerful impact on local lead generation.
To secure a spot in the coveted Google 3-Pack, local businesses must provide the right local signals to Google so their brand shows up when nearby customers search for pizza, gas, or anything they might need.
I've helped dozens of businesses just like yours earn Google Maps placements, increasing traffic, leads, and sales.
One-Off Type Services Pricing
For Search Engine Optimization Services that are a one time service – Like Google My Business Optimization, Google Map Pack Optimization Service, or a one time website On-Page SEO Optimization, pricing and order buttons are below.
For ALL OTHER SEO SERVICES
like normal on-going seo packages

, please CONTACT ME, for quotes on monthly prices.

For Wix, SquareSpace, Weebly, Shopify, Woocommerce, BigCommerce websites – PLEASE CONTACT ME FOR OPTIONS AND PRICING
Need help getting found?
I can help you develop a strategy to improve your search engine rankings.