Sites that make people want to buy!
Ignite your recurring revenue potential with a membership site!
Teach, Coach, Train, or Consult
Creating a membership site is a great way to drive recurring revenue and build an online community. You can use your membership site to offer protected content, create a private forum/community, offer special product discounts, plus a whole lot more.
No matter how you implement it, there are some big benefits to creating your own membership site:
Build a community — you can create a "sticky" community of engaged users who will keep coming back to your site.
Earn Recurring revenue — if you offer paid premium content, you can bring in a steady subscription revenue every single month.
Open new marketing opportunities — beyond potentially selling your existing premium content, you also have a ready-made audience to sell new content/products or affiliate offers.
Best of all, you can do almost all of this on auto-pilot…as long as you have the right tools.
Turn your knowledge into a membership site
Memberships
Monthly recurring revenue: three beautiful words, one sustainable business model. My membership site designs comes fully equipped with everything you need.
Online Courses
Build a simple mini-course, a training program, or a world-class online learning experience. Courses are the ultimate scalable asset you can create once and sell a thousand times.
Coaching
Expand your coaching practice online, get started as virtual coach, or offer coaching as a premium add-on to your course. I make things very simple so you can focus on delivering results your clients.
eCommerce Website Design
Your website is not your hobby; it is your digital storefront. Not only is it a platform to help grow your business online, but your website will also generate more opportunity to contribute to your bottom line. Prospective customers can shop by reviewing the products or services on your site and make a purchase online from the comfort of their own home.
Conversion-focused development is at the heart of my design. By creating a seamless user experience on your website, we'll easily convert visitors into customers.
Let's Discuss Your Dreams
Of Creating An Online Storefront
Various Platforms for your Products
I have experience in working with the following e commerce platforms:
Woocommerce - WordPress Plugin
If you wanted to build a brick and mortar store front for your business, would you call a building contractor or beautician? Of course you need a contractor, and when it comes to building anything, experience matters. That's exactly what I offer with your eCommerce website. With over 12 years of web experience, I have worked with almost every platform out there.
By working with me, we can take your site from concept to completion. Building a business is hard—I know, I've done it for over 12 years—so let me put my skills to work for you.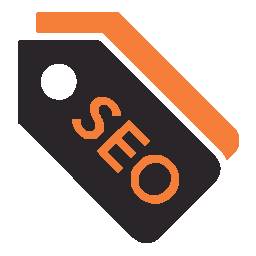 eCommerce SEO
SEO-friendly design helps your products be found when people are searching. Proper site organization combined with effective eCommerce SEO delivers more qualified visitors while helping you rank for keywords.
SEO-friendly carts
Product optimization
Optimized eCommerce
Pay-Per-Click
PPC ads is all about getting the right ad in front of customers at the exact moment they are searching. I can help you with keyeord research and setting up / managing your ads.
Immediate impact
Increase exposure
Targeted advertising
Payment & Shipping
I have experience with all the platforms payment gateways, shippers, and taxes. Properly connecting and utilizing the following:
Various shipping companies
Tax laws for various states
Various payment processors
Get Your eCommerce site up
I can help make that dream become reality!