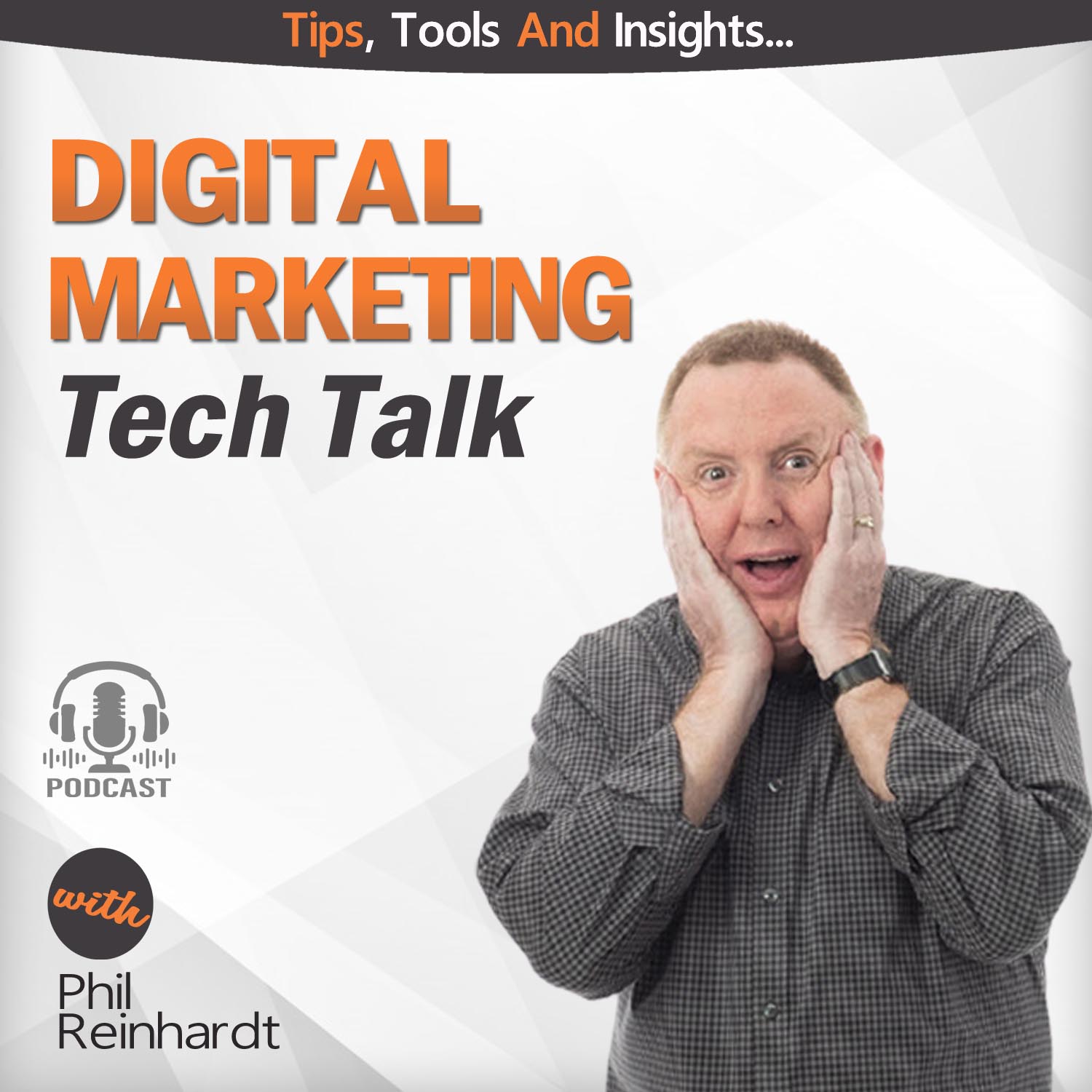 Phil Discusses the top 10 things to improve your seo about when it comes to ranking on Google, Yahoo and Bing.
On this episode of Digital Marketing Tech Talk, Phil Reinhardt discusses Google ranking factors, and how to improve your SEO. Phil discusses the top 10 items to help you rank your website higher is Google, Yahoo and Bing search engines.
Items discussed on this episode:
– SSL
– Mobile Friendliness
– Business Citations
– Page Load Times
– Business Reviews
– Optimized Content
– Technical SEO
– The User Experience
– Outgoing links
– Back links
– Social Signals
Learn about the other items Phil discusses on this episode, listen or watch now!
Strong recommendation – Phil is referring to a powerpoint presentation from a training class he performed at a local chamber of commerce. You might want to also watch the video of this podcast.
Video Version of the Podcast
[0:48] So what is SEO

[2:15] 10 Things Phil makes sure to address or look at right away

[4:26] Discuss SSL's and why you need to have this

[7:11] Page load times, and why they are important when it comes to SEO
[10:00] What can effect page load times

[20:06] Differences in hosting accounts, and how that can effect page load times

[21:13] CDN's – what are they, and why you may want to use them

[29:19] What are business citations, and why you'll want to utilize these

[39:47] Improving the User Experience
[42:02] Links, and the various types of links you're going to want to use

Have any questions about your website and how it ranks? Contact Phil today, to set up a zoom call!