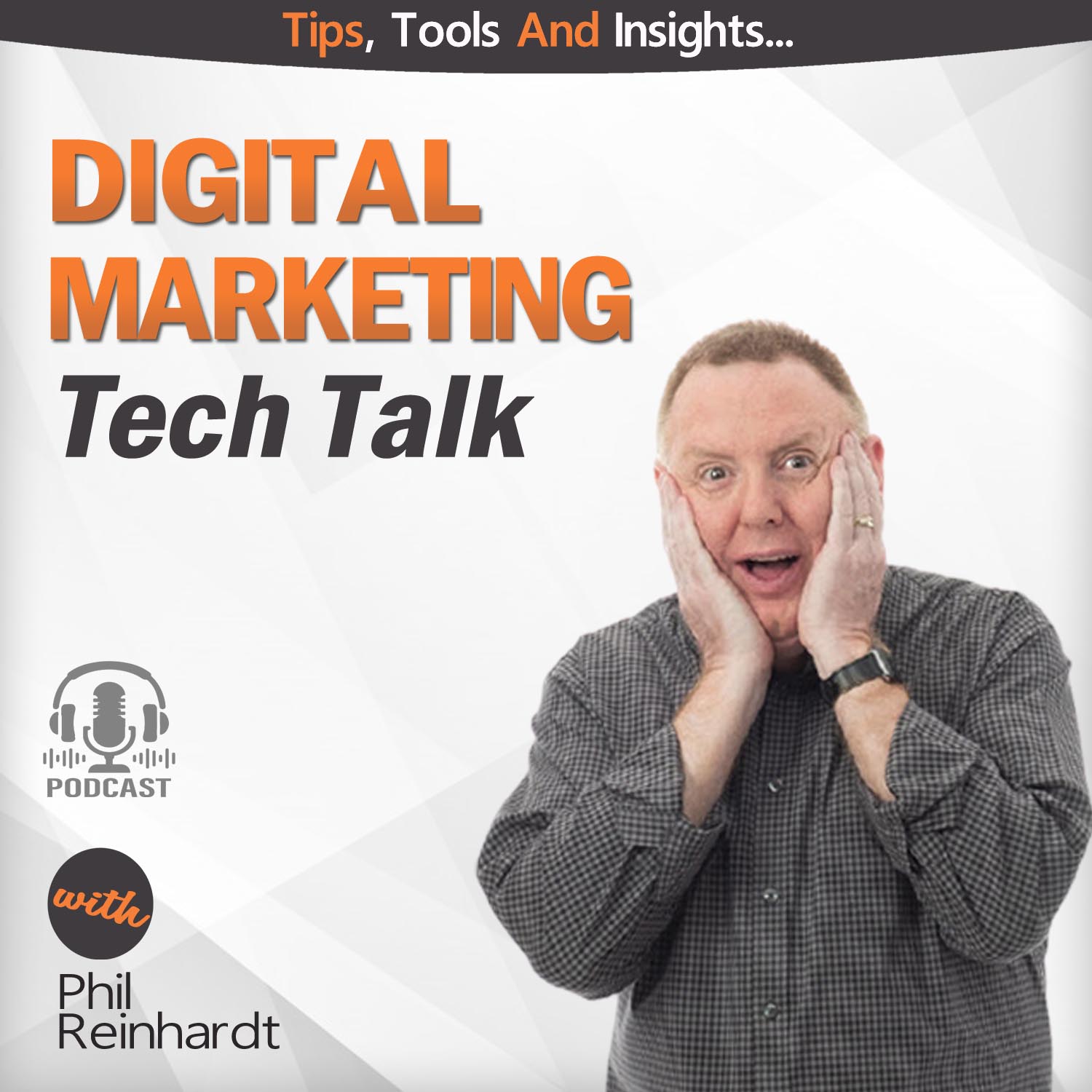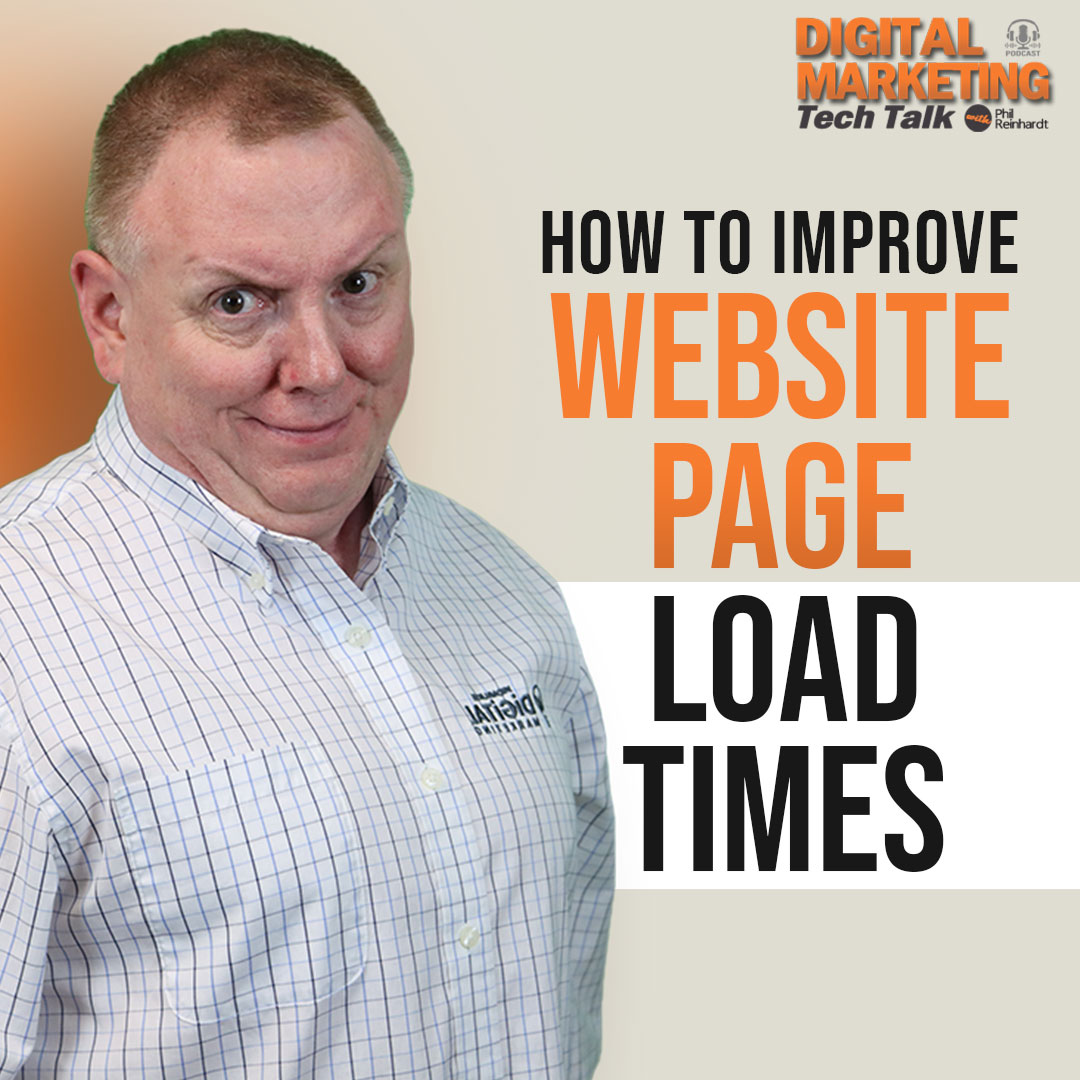 Page Load Times are more important than EVER!
Today's website users expect a page load times or webpages to load extremely fast, and those sites that don't – will likely experience negative consequences as a result. Studies has found a one-second delay in page load times yields 11% fewer page views, a 16% decrease in customer satisfaction and an 7% loss in conversions.  Google has also indicated that site load time is one of the items used by its algorithm to rank pages.
"Friends don't let friends host on GoDaddy." Our host, Phil Reinhardt, shares his office mantra with us on this episode of Digital Marketing Tech Talk. Focus today on the immediate four questions Phil would ask you concerning your frustratingly slow web loading speed. Get his top answers from frequently asked questions accumulated in the various groups he participates in each week. Let's get your site up and running faster!
Video Version of the Podcast
Highlights
[0:20]
Phil is ready to answer some frequently asked questions from the groups he participates in
[0:50]
"My website is horribly slow. My page load times are horrific! What can I do?"
The top four things to focus on

Who is your host?
You get what you pay for
"Friends don't let friends host on GoDaddy!" -Phil Reinhardt
[2:10]
Recommendations for better hosts
Lower budget: Bluehost

You're not going to get nickeled and dimed as much as GoDaddy

Next suggestion: SiteGround

"It's a little more expensive, but worth every penny!" -Phil Reinhardt
They maintain their new servers and have phenomenal support

His highest suggestion: A2 Hosting

You can sign for different tiers of speed
An example of the differences he's seen by switching a site to A2
[4:48]
The next question Phil will ask
How many plugins do you have on your site?

The more plugins, the more loading your site may have, especially if you don't update them!

Old codes are sometimes incompatible with new ones
The issue with overloading a photo with higher pixels that need to resize

Phil's common practice of personally resizing images on his client's speed

The overall file size

To upload a megabyte or higher on a computer, it will take a while

Reduce that file size before uploading
[8:20]
The last thing: How's your code?
"When was the last time you've had your database cleaned up or optimized?" -Phil Reinhardt
Do you use the same pages of code?
Have a conversation about optimizing your website with Phil!
Show Notes
About Phil Reinhardt
Phil crafts & executes high-impact strategies to propel your business forward! If you want to be successful in today's market, your brand needs to be everywhere. More importantly, you need to show up the right way, at the right time, with the right message. His consulting services help leverage digital marketing to promote your business to all corners of the web, increasing conversions and ultimately making you more money. If you are looking to improve your website page load times, learn more
HERE
as to how Phil can help!