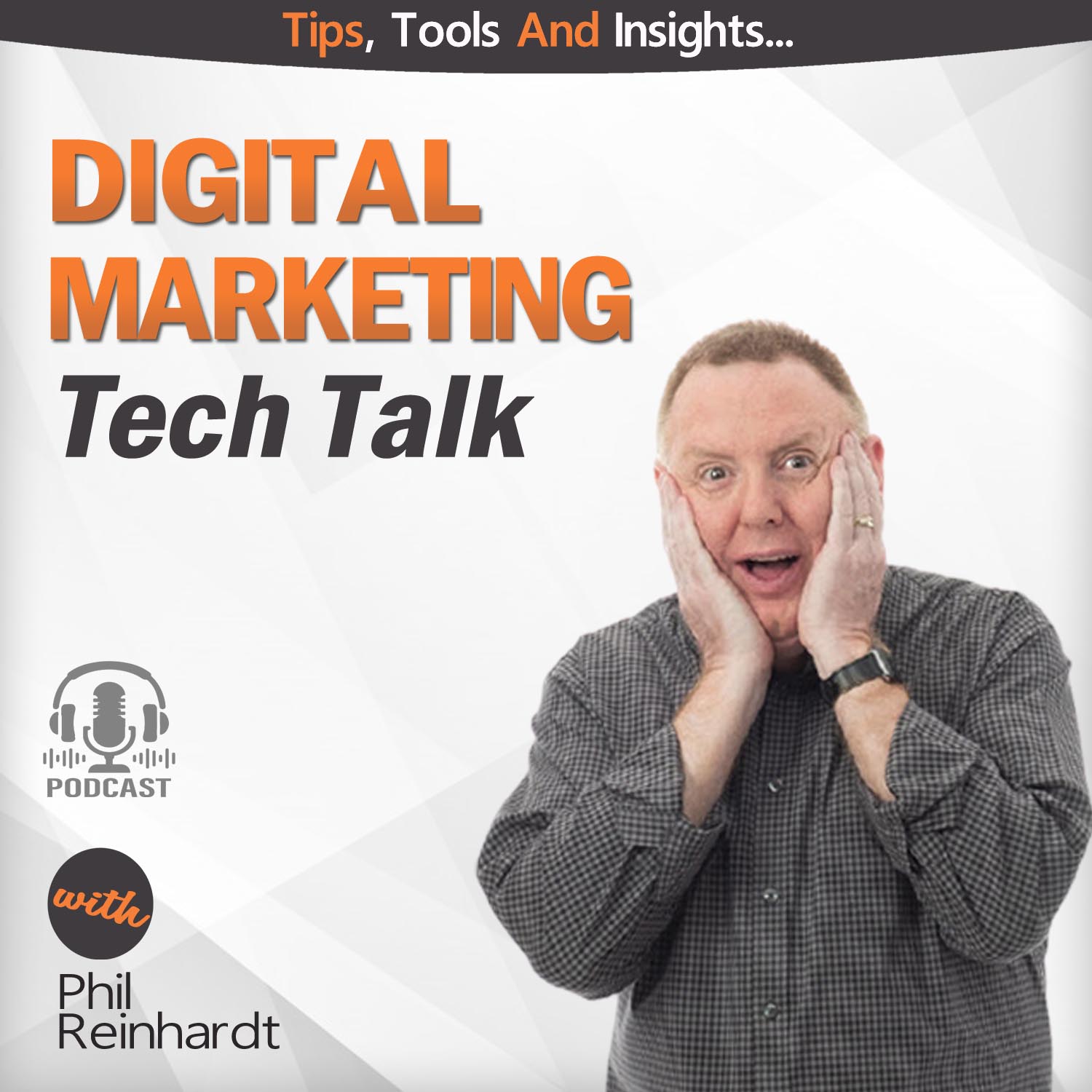 The importance of Website Maintenance, why you need to keep you website updated! Website Maintenance not only helps the website keep running smoothly, but will also help your SEO in the Long Run!
Website Maintenance – Why You Should Stay on Top of This!
Welcome to Digital Marketing Tech Talk with Phil Reinhardt! Join him for the launch of this inaugural episode where Phil discusses website maintenance, and outlines the top three things that will keep your website healthy and user-friendly. Phil will explain what he does specially for his clients at work to ensure their web security – beyond just updates. Learn to properly back up your site and get a terrifying example of what happens when you don't.
Video Version of the Podcast
Highlights
[0:20]
Phil introduces today's topic
[0:43]
The only time plugins/WordPress does updates
A security flaw is recognized and patched

"There have been many times that a client has called in a panic because they were hacked, and there's a lot of crap you have to do to get that site up and running." -Phil Reinhardt

Keeping your website running smoothly

"Nothing will hurt your SEO and user experience more than a slow, improperly working website." -Phil Reinhardt
When plugins/themes aren't updated to the latest code, they run slower

If you're on a shared server, it will run as fast as the slowest website

Google ranks your website by how often you're updating it
[4:11]
What most people don't pay attention to
A new plugin won't jive with an old code/plugin
Always backup the website before you do any updates!

If you don't have the time, get a package or hire someone like Phil!
[6:05]
Phil's example with a story about a client
He calls Phil about their church website redirecting an old attendee to a bad site
They got into their hosting account as well!
The hacker deleted all the backups and files

This is why Phil backups to his personal server for his clients
[8:25]
What Phil would do if your site was hacked as his client
Check out his website to learn more!
Show Notes
About Phil Reinhardt
Phil crafts & executes high-impact strategies to propel your business forward! If you want to be successful in today's market, your brand needs to be everywhere. More importantly, you need to show up the right way, at the right time, with the right message. His consulting services help leverage digital marketing to promote your business to all corners of the web, increasing conversions and ultimately making you more money.